Foundation | Demo Assistant
available from Shopware 6.4
Simply install demo data
Many plugins have ready-made demo packages and thus make it easier for you to fill content.
How does it work?
After you have installed Foundation, go to the "Settings" on the "Extensions" tab and then click on the "Demo Assistant".

Then simply select the desired plug-in and the correct sales channel.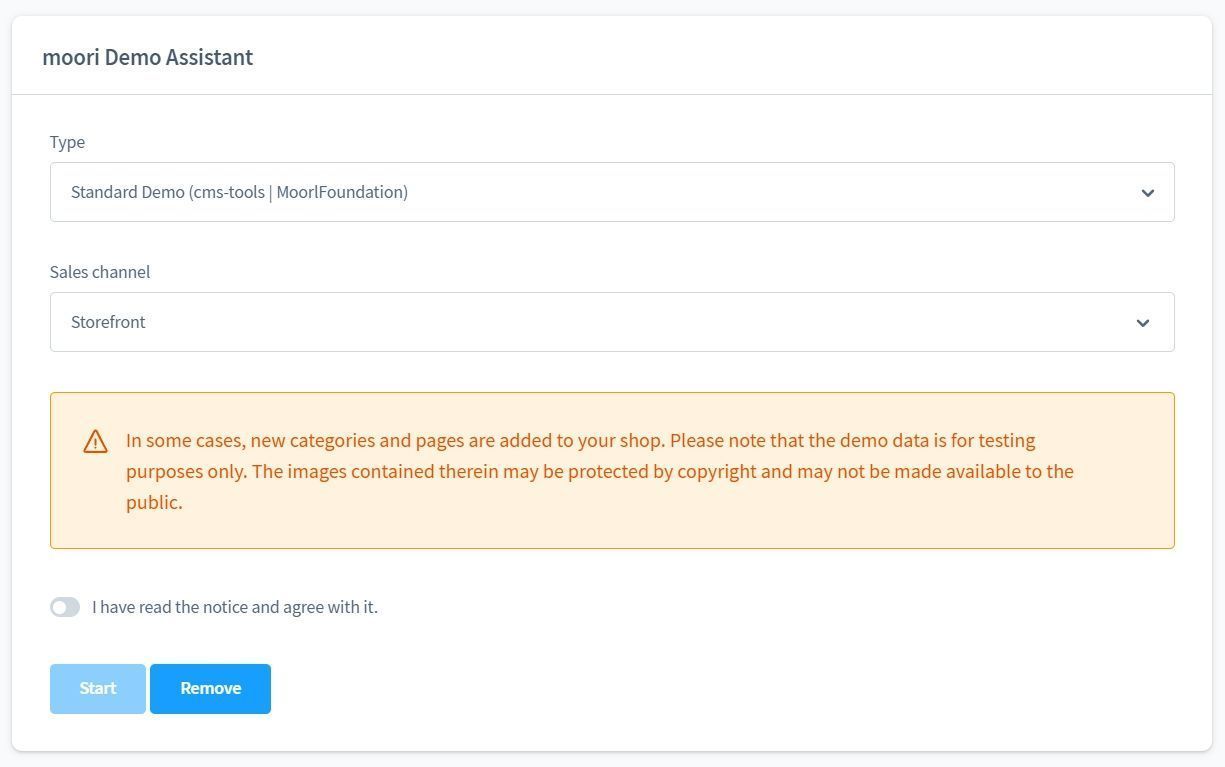 Please note that the images are protected by copyright. The contents of the demo packages may not be freely accessible.