Form Builder 2 | Slides Add-On
With this add-on for Form Builder 2 you can split forms into several steps in a visually appealing way. This plugin is the perfect addition to the Popup Add-On!
Note for all customers who already own the Form Builder
This plugin has a fundamentally different structure and does not offer the possibility to migrate the previous forms.
Unfortunately, it is also not possible to duplicate/transfer the subscriptions after consultation with Shopware.
Since I don't want to put my existing customers at a disadvantage, the form construction kit will continue to be provided with updates. But no new functions will be developed.
For all interested parties with active subscriptions I offer a 50% voucher for Basis and Add-Ons.
The voucher is issued individually and cannot be combined with discount campaigns.
Example forms for download
New element of type "Slides"
This element is very demanding in configuration, but also powerful in application.
Configuration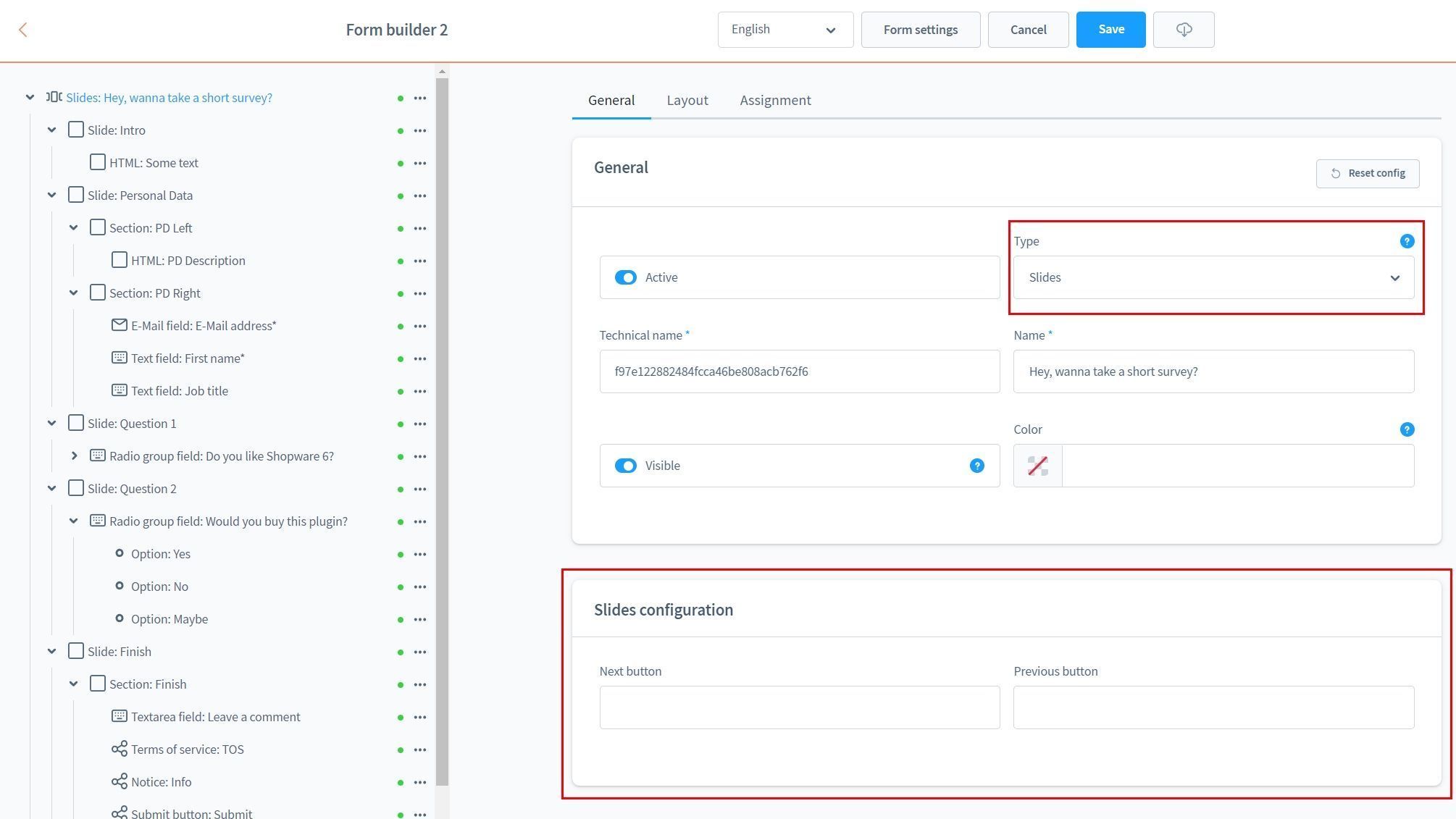 Name the back and forward buttons.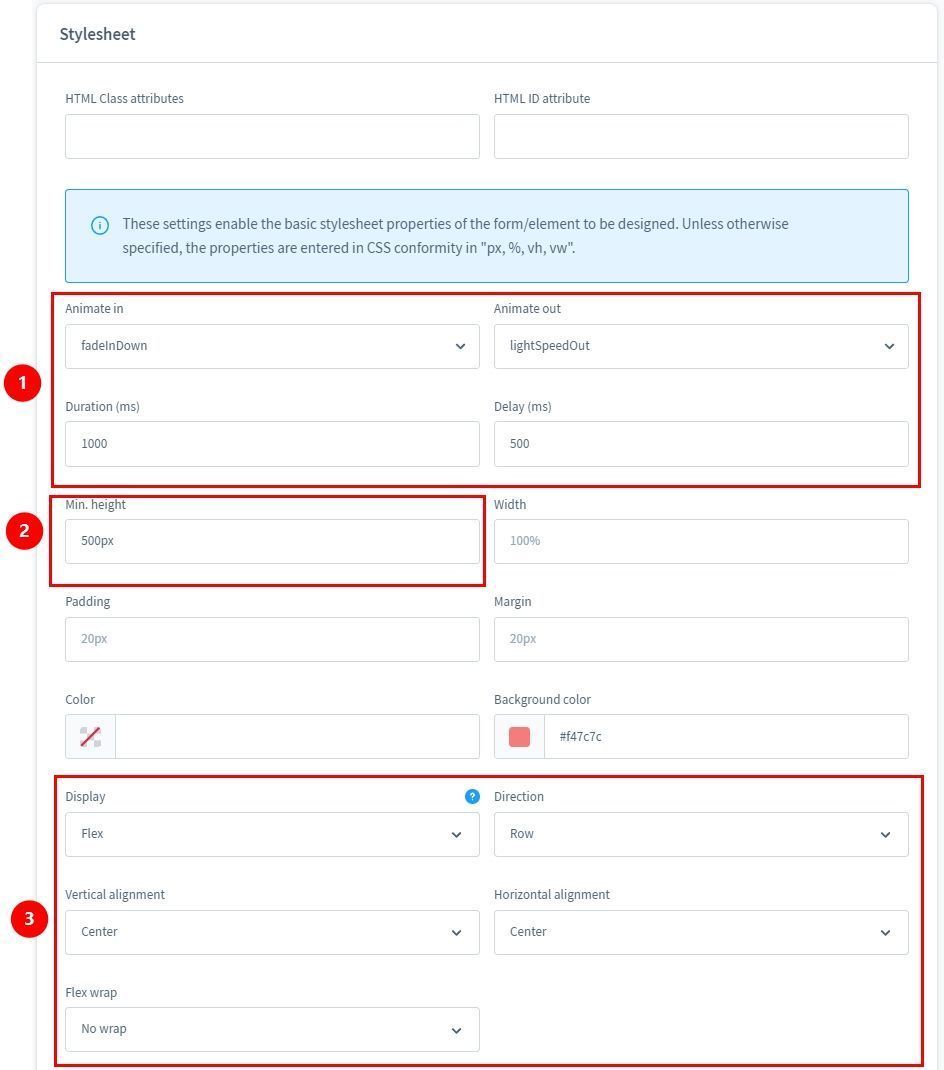 The stylesheet settings are essential for the element, here you can make the following configurations here:
animations for the transitions
the minimum height (recommended)
the slides are similar to bootstrap rows, here I recommend to set the horizontal and vertical alignment to "centre".
Note: The CSS properties are transferred to the slide elements within the slide. This way the properties are consistent and you can e.g. adjust the background colour per slide!

The element of the type "Slide" is the sub-element and can be used as often as you like.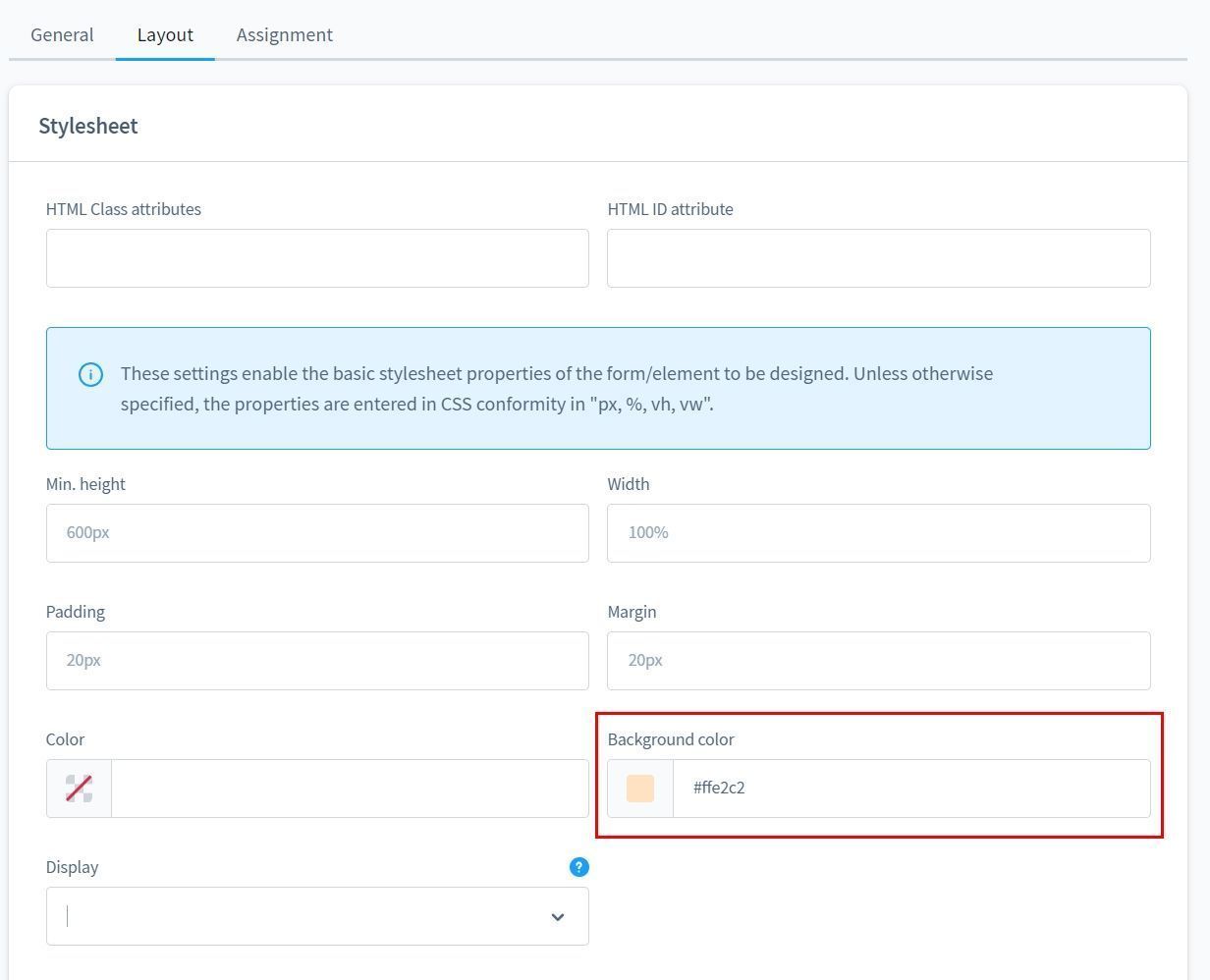 Since the CSS properties are set by the parent element, you can optionally adjust these settings.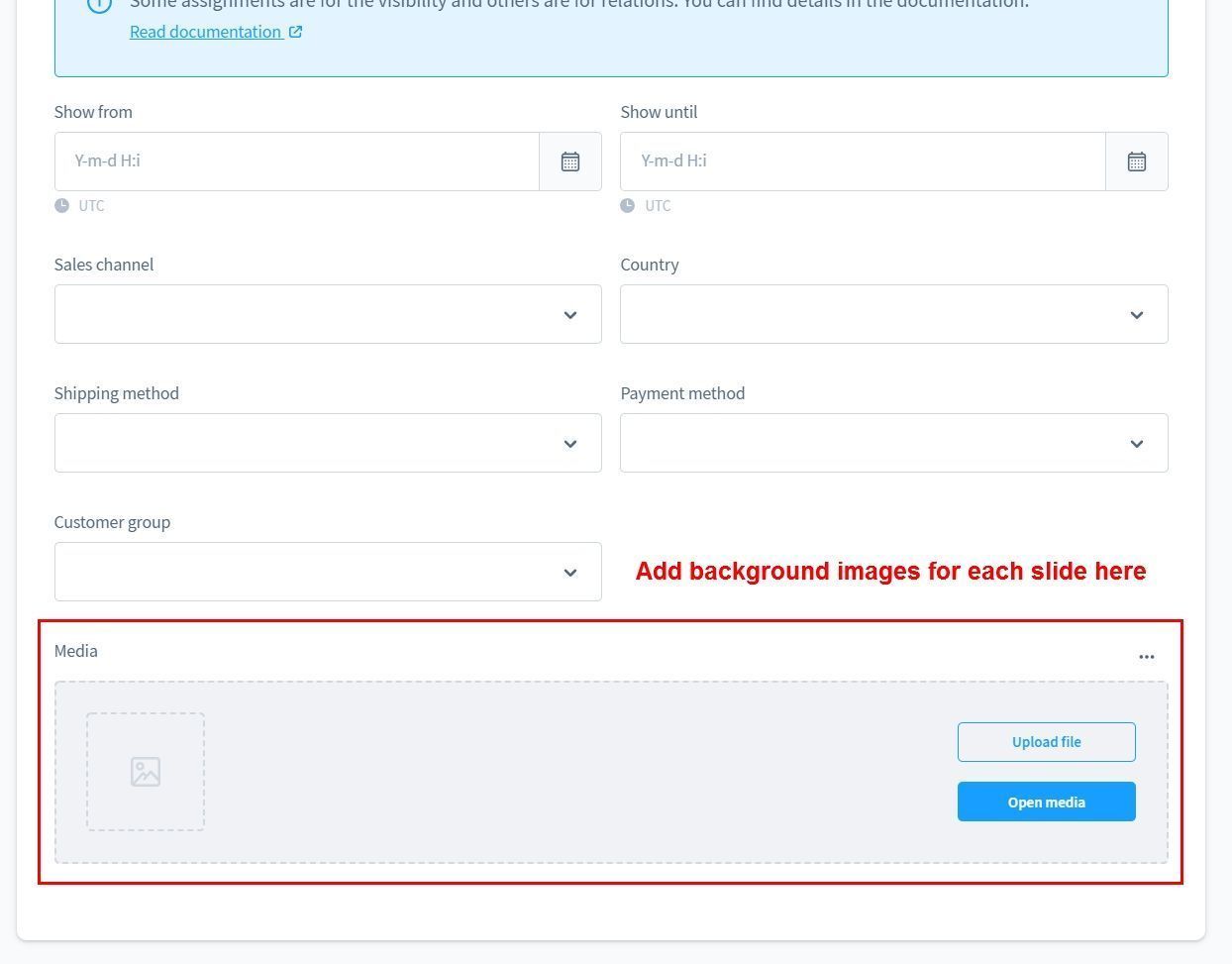 You can define a background image in the tab "Assignment".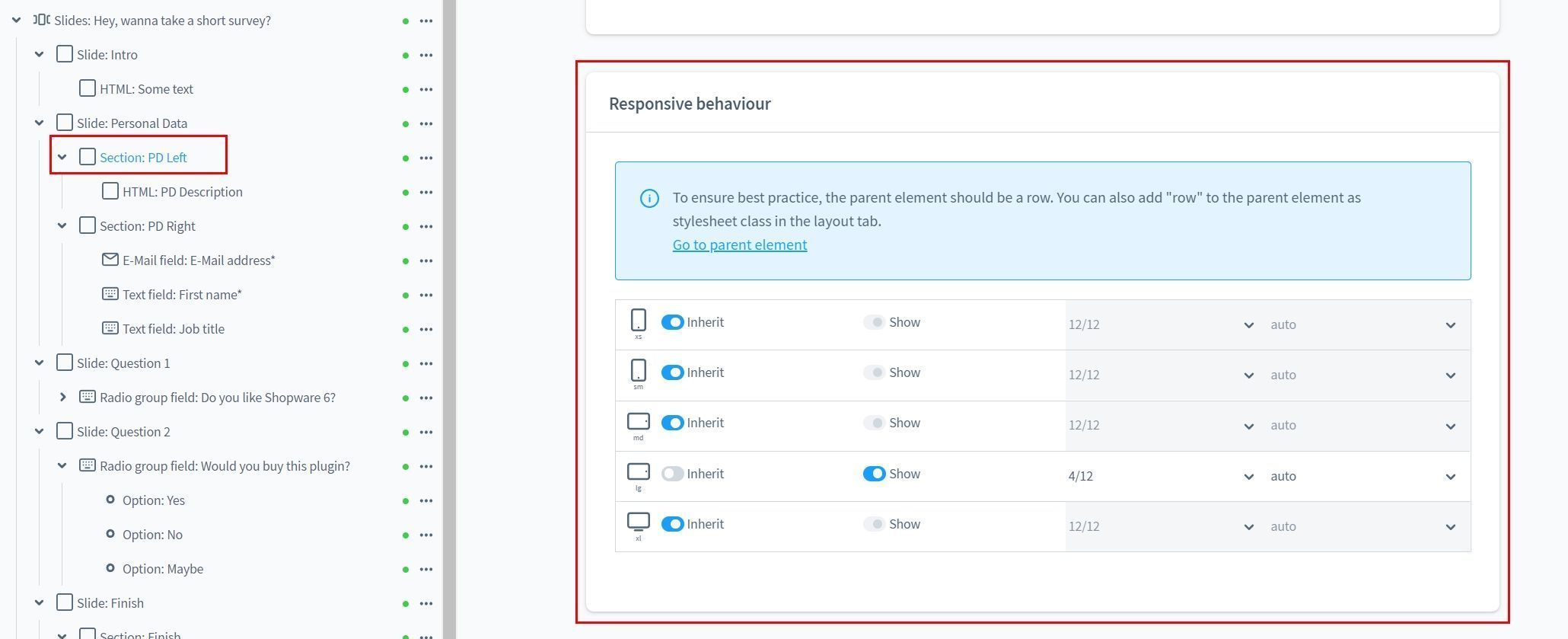 Each slide element supports responsive sub-elements, use this setting to align the fields.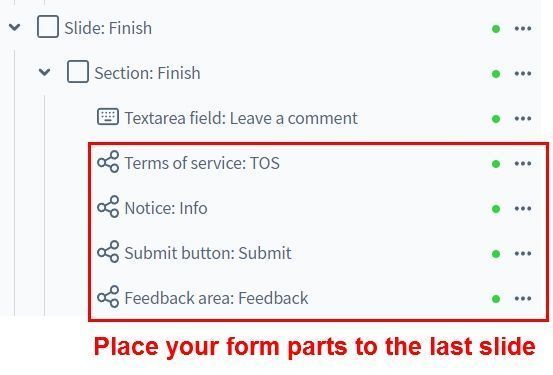 You can freely position the main components of the form.
Output in the storefront
In this example I used the pop-up form. But the slides are also suitable for CMS elements as well!